I did my Juice Detox Retreat training back in 2000 as an addition to the second year of my Naturopathic Nutrition course. It inspired me to want to create a similar nurturing, relaxing space for my own clients so for the first couple of years I ran them for colleagues as practice runs. This gave me the opportunity for greater experience of working with others and to keep myself optimally healthy.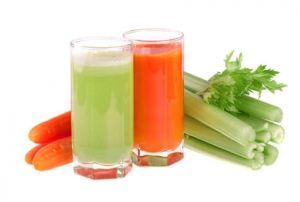 An obvious advantage to you of a Juice Detox Retreat is the immediate break from stress that any holiday or short break provides.  Added to that though is the physical space that is created inside your body when the food messages it is being given become both very simple and yet highly nourishing.  Every single cell in your body gets the opportunity to sweep clean and improve its wellbeing; raising your energy levels, relieving chronic symptoms and uplifting your mood.
Experiencing an alkalising space and change of that multitude makes it much harder to return to old ways of being and eating and has the potential to kick-start a new path forward for you. Look After You's Juice Detox Retreat programme for this year and next are here.