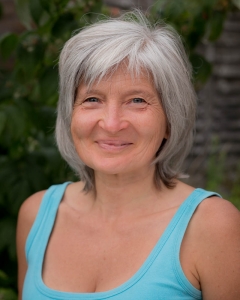 Meet Suzy
Look After You is run by Suzy Sherratt a Nutritionist, Naturopath and Reflexologist, please see testimonials to appreciate the expertise and experience offered.
Suzy enjoys using Nutrition for good health throughout life and loves sharing that information and enthusiasm with others. She has a Diploma in Natural Nutrition since 1999.
Suzy is qualified as a Reflexologist with the Association of Reflexologists (AoR); the UK's largest Reflexology body since 1995.
She has been teaching therapies since 1999 and has the City and Guilds 7407 Stage 1 and 2 teaching Certificate and the A1 Assessors Award qualifications
Some testimonials
MS
Since receiving Suzy's nutritional advice I have got my life back on track and my health is going from strength to strength. When giving Reflexology Suzy has 'magic hands'. I cannot imagine visiting a more skilful practitioner!
A.R.
Pregnancy and beyond
After returning from another reflexology session feeling all is well in my world and generally 'lighter' than when I walked in I cannot extol the virtues of a regular reflexology session enough. I initially saw Suzy (after having previous relexology sessions elsewhere) with the hope of avoiding having to have my first baby induced. I was term plus one day when I sat down in Suzy's comfortable chair and my little boy was on his way within 48 hours! Since then Suzy's hands have worked wonders with my post pregnancy body and the resulting stresses and strains which often felt like quite a lengthy list of ailments. I look forward to my sessions as a time to relax, restore and (sometimes revive) me.
K.H.
Insomnia and IBS
During and after the session I feel totally relaxed the experience is very restful. It is made more so by Suzy who is a wonderful Reflexologist. I wouldn't want to go anywhere else. The nutrition advice is also very useful and beneficial. I have benefited greatly from my change of diet and taking supplements. After the session I sleep well and my digestion improves.
C.W.
Insomnia
In January I had a serious bout of 'flu and am still experiencing some fatigue; which isn't good when dealing with the stresses and strains of running a business and studying on a Masters Degree.
I received a gentle reflexology treatment from Suzy at Look-After-You and it couldn't have come at a better time. Five evenings prior to the session I had slept very little and the sleep I did get was disturbed. Last night, I am delighted to write, after the session, I slept like a log.
The session ran for just over an hour and Suzy, mindful of my previous illness, was careful to carry out a gentle session. Not only did I found the treatment extremely relaxing but hugely informative too. Suzy didn't diagnose problems, however, those areas that were tender she was able to explain why and this aligned with what was happening to me physically and emotionally. The linking technique that Suzy did at the end of the session, was very powerful and I could physically feel the energy moving – or at least that is how it felt. Amazing!
I used to receive reflexology treatment regularly and last night's session reminded me how much I have missed them! Suzy is extremely well-qualified, knowledgeable and professional and I would not hesitate in recommending her Reflexology sessions. Thank you!
A.E.