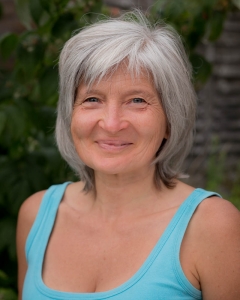 Meet Suzy
Look After You is run by Suzy Sherratt a Nutritionist, Naturopath and Reflexologist, please see testimonials to appreciate the expertise and experience offered.
Suzy enjoys using Nutrition for good health throughout life and loves sharing that information and enthusiasm with others. She has a Diploma in Natural Nutrition since 1999.
Suzy is qualified as a Reflexologist with the Association of Reflexologists (AoR); the UK's largest Reflexology body since 1995.
She has been teaching therapies since 1999 and has the City and Guilds 7407 Stage 1 and 2 teaching Certificate and the A1 Assessors Award qualifications
Some testimonials
Ulcerative Colitis and Anaemia
Suzy was recommended to me by a close friend in September 2010 to help me treat ulcerative colitis and severe anaemia. I had a nutritional consultation Suzy suggested working on hydration, nutrient absorption and liver support. Her explanations were very clear and interesting and she emailed me with instructions and I found her very approachable when I needed something explaining or was having any difficulties. After implementing her recommendations, using techniques, taking daily supplements and abstaining from foods and drinks which were blocking absorption. I felt much better, my energy levels improved and symptoms cleared up. Till now (January 2011) I have not had another flare up and so long as I stick to the diet I feel so much better. It's been hard at times to keep to the diet but well worth it. Suzy is very friendly, knowledgeable, intuitive and caring and I am grateful to Suzy and to the friend who put me in touch with her.
J.S.
Osteo-arthritis
I have been seeing Suzy for 18 months as a Nutritionist. Having suffered from Arthritis for 30+ years I was quite a mess but from day one Suzy has really helped me and my condition for which I am very grateful.
When Suzy started offering Reflexology in Leeds I thought why not give it a try. It was the most relaxing hour I have ever had. When it was over I felt I was walking on air. It is brilliant so go on give it a try and if you need a Nutritionist try Suzy.
M.K.
Insomnia and IBS
During and after the session I feel totally relaxed the experience is very restful. It is made more so by Suzy who is a wonderful Reflexologist. I wouldn't want to go anywhere else. The nutrition advice is also very useful and beneficial. I have benefited greatly from my change of diet and taking supplements. After the session I sleep well and my digestion improves.
C.W.
Osteoporosis and under active thyroid
The Best Christmas present ever.
Back in 2005 one of my Christmas presents was a consultation with Suzy Sherratt. Since then my health has improved month by month. Suzy's advice over the years has made such a difference to my health & lifestyle.
After 35 years with an underactive thyroid, my thyroid is now working on its own – which means no more prescription drugs. The synthetic thyroxin did not agree with me so I had to buy Armour thyroid from USA. (Very expensive). Now I have no tablets to buy from the U.S.A. – this more than pays for the consultations with Suzy.
Having osteoporosis in my spine & hips I have refused to take the drugs from the hospital after researching the side effects of these drugs. With Suzy's advice I am now improving my bone density with an akaline diet.
At the age of 63 I do not take any prescription drugs – not like many of my friends, younger/older than me, who have a list that they have to take!! What are all these drugs doing to their bodies?
J.C.