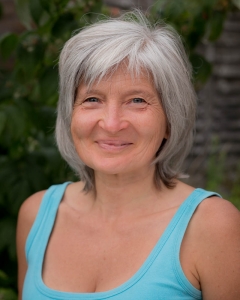 Meet Suzy
I call my business Look After You because I have a long held belief that when so many of us look after others – we must start by looking after ourselves first.  So there are two "tools" for the Look After You toolkit right here.
I have been in practice since the '90's as a Nutritionist, Naturopath and Reflexologist, please see testimonials to appreciate the expertise and experience offered.
I practice what I preach! I enjoy using Nutrition & Naturopathy for good health throughout life and I love sharing that information and enthusiasm with my patients.  For an even greater healing boost, please take a look at my Juice Detox Retreats page.  I have a regular monthly Reflexology session myself to 'look after me' so that I can offer a great relaxing, healing space in my practice to everyone that chooses to come along for Reflexology!  Please look at my Nutrition and Reflexology pages for more detail on each of those.
I qualified as a Reflexologist with the Association of Reflexologists (AoR); the UK's largest Reflexology body in 1995.  and I gained my Diploma in Natural Nutrition in 1999.
I started teaching Reflexology in 1999 and Nutrition in 2003 and have the City and Guilds 7407 Stage 1 and 2 teaching Certificate and the A1 Assessors Award qualifications
Some testimonials
Stress
Suzy has taught me a lot about nutrition. Also reflexology is very relaxing after a day at work and helps my body. As a result of seeing Suzy regularly I am much healthier, more relaxed and have more energy. I have no hesitation in recommending Suzy to others so that they too may benefit.
J.M.
Stress
A Reflexology session with Suzy is about the most calming treat I know. Every now and then when body and soul feel a bit battered I know this helps. What I also like is that you can make an appointment for a one-off session and she usually finds time to fit you in.
B.B.
Insomnia and IBS
During and after the session I feel totally relaxed the experience is very restful. It is made more so by Suzy who is a wonderful Reflexologist. I wouldn't want to go anywhere else. The nutrition advice is also very useful and beneficial. I have benefited greatly from my change of diet and taking supplements. After the session I sleep well and my digestion improves.
C.W.
A thoroughly enjoyable experience.  A time for pure self-indulgence and you leave feeling fully relaxed.  A very skilled practitioner who is able to treat ailments effectively.
E.M.