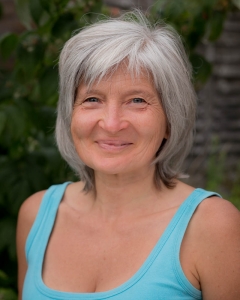 Meet Suzy
Look After You is run by Suzy Sherratt a Nutritionist, Naturopath and Reflexologist, please see testimonials to appreciate the expertise and experience offered.
Suzy enjoys using Nutrition for good health throughout life and loves sharing that information and enthusiasm with others. She has a Diploma in Natural Nutrition since 1999.
Suzy is qualified as a Reflexologist with the Association of Reflexologists (AoR); the UK's largest Reflexology body since 1995.
She has been teaching therapies since 1999 and has the City and Guilds 7407 Stage 1 and 2 teaching Certificate and the A1 Assessors Award qualifications
Some testimonials
Chronic pain
After Suzy's treatment I feel so relaxed and comfortable and most of the pain is less. I wish I lived nearer and could go for more treatment.
A.W.
I had horrendous shoulder pain over two weeks which no amount of pain relief would touch – I also tried Swedish back massage which would have been lovely if I had not been in so much pain! My first session of Reflexology whilst suffering from this miraculously cleared it by the next day – amazing!
After badly injuring my knee in the summer of 2010 I was barely able to walk and initially in some pain. Regular reflexology sessions have made my knee feel supported and it is steadily improving and I am in no pain. So far despite some damage to cartilage I have avoided medical intervention and my physiotherapist says it continues to improve. Thanks Suzy
I have had low iron stores for over five years and have had to regularly take supplements. Due to the knee injury I have had regular reflexology treatments and on my last blood test my iron result was the highest I've had since this problem began, meaning it is normal again and I need no supplements. Could be a coincidence but I suspect not, plus very relaxing after a busy day at work, enabling me to chill.
H.P.
A thoroughly enjoyable experience.  A time for pure self-indulgence and you leave feeling fully relaxed.  A very skilled practitioner who is able to treat ailments effectively.
E.M.
Fibromyalgia
I first met Suzy Sherratt some 10 years ago when I flirted with the idea of Reflexology having had a taster session whilst visiting the Harrogate Exhibition Centre. I felt immediate health benefits and feeling so much better continued to visit Suzy for reflexology on a somewhat erratic basis.
A few years later following a particularly stressful year I developed Fibromyalgia which is extremely painful and debilitating. After attending various consultants I was advised that there were no known cures on the NHS and my best route was that of complimentary medicine. I contacted Suzy and after a careful investigation of my symptoms, diet and lifestyle Suzy set me on the road to recovery. I followed the nutritional advice and changed my hectic lifestyle. Over time the programme was adjusted as I responded and I still have it very much under control. I cannot thank Suzy enough for the significant difference she has made to my quality of life.
I feel Suzy has touched my life in many ways and introduced me to a different way of thinking that has really shaped my journey for which I am extremely grateful.
M.M.