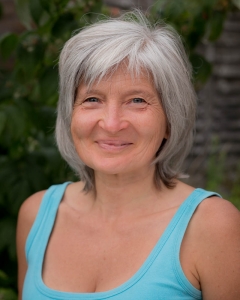 Meet Suzy
I call my business Look After You because I have a long held belief that when so many of us look after others – we must start by looking after ourselves first.  So there are two "tools" for the Look After You toolkit right here.
I have been in practice since the '90's as a Nutritionist, Naturopath and Reflexologist, please see testimonials to appreciate the expertise and experience offered.
I practice what I preach! I enjoy using Nutrition & Naturopathy for good health throughout life and I love sharing that information and enthusiasm with my patients.  For an even greater healing boost, please take a look at my Juice Detox Retreats page.  I have a regular monthly Reflexology session myself to 'look after me' so that I can offer a great relaxing, healing space in my practice to everyone that chooses to come along for Reflexology!  Please look at my Nutrition and Reflexology pages for more detail on each of those.
I qualified as a Reflexologist with the Association of Reflexologists (AoR); the UK's largest Reflexology body in 1995.  and I gained my Diploma in Natural Nutrition in 1999.
I started teaching Reflexology in 1999 and Nutrition in 2003 and have the City and Guilds 7407 Stage 1 and 2 teaching Certificate and the A1 Assessors Award qualifications
Some testimonials
Stress
Suzy has taught me a lot about nutrition. Also reflexology is very relaxing after a day at work and helps my body. As a result of seeing Suzy regularly I am much healthier, more relaxed and have more energy. I have no hesitation in recommending Suzy to others so that they too may benefit.
J.M.
Insomnia
In January I had a serious bout of 'flu and am still experiencing some fatigue; which isn't good when dealing with the stresses and strains of running a business and studying on a Masters Degree.
I received a gentle reflexology treatment from Suzy at Look-After-You and it couldn't have come at a better time. Five evenings prior to the session I had slept very little and the sleep I did get was disturbed. Last night, I am delighted to write, after the session, I slept like a log.
The session ran for just over an hour and Suzy, mindful of my previous illness, was careful to carry out a gentle session. Not only did I found the treatment extremely relaxing but hugely informative too. Suzy didn't diagnose problems, however, those areas that were tender she was able to explain why and this aligned with what was happening to me physically and emotionally. The linking technique that Suzy did at the end of the session, was very powerful and I could physically feel the energy moving – or at least that is how it felt. Amazing!
I used to receive reflexology treatment regularly and last night's session reminded me how much I have missed them! Suzy is extremely well-qualified, knowledgeable and professional and I would not hesitate in recommending her Reflexology sessions. Thank you!
A.E.
Insomnia and IBS
During and after the session I feel totally relaxed the experience is very restful. It is made more so by Suzy who is a wonderful Reflexologist. I wouldn't want to go anywhere else. The nutrition advice is also very useful and beneficial. I have benefited greatly from my change of diet and taking supplements. After the session I sleep well and my digestion improves.
C.W.
Under active Thyroid, Reynauds disease, Acne
I was lucky enough to be introduced to Suzy in 2002. I had been diagnosed with underactive thyroid and lupus and as a result was suffering from depression. I was prescribed anti-depressants for over a year and hit rock bottom. When I met Suzy we looked right back to childhood. My system as a whole is very slow, I suffer from bad circulation and had Reynauds disease and varicose veins in my legs. I suffered from Acne and I hated looking in a mirror, my skin produced big pus filled spots which knocked my confidence further. Suzy said it could take a couple of years to get my body back on track which it did. She supported me with nutritional and naturopathic techniques advice. I feel a different person now, my head is clear; I can think straight and can retain information. I am finally happy and I don't take any prescribed drugs apart from thyroxin. My skin has been clear for over six years. I am 39 weeks pregnant with my second child and Reflexology has helped my sleeping pattern and circulation. I have also received Reflexology recently for a back complaint, apart from feeling totally relaxed throughout the consultation my back felt so much better the next day. I feel very privileged to know Suzy and will continue to utilise her experience and expertise, a big thank you to a real special lady.
S.G.