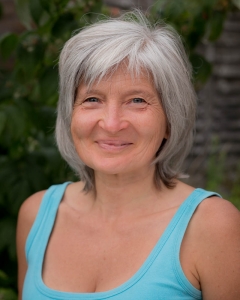 Meet Suzy
Look After You is run by Suzy Sherratt a Nutritionist, Naturopath and Reflexologist, please see testimonials to appreciate the expertise and experience offered.
Suzy enjoys using Nutrition for good health throughout life and loves sharing that information and enthusiasm with others. She has a Diploma in Natural Nutrition since 1999.
Suzy is qualified as a Reflexologist with the Association of Reflexologists (AoR); the UK's largest Reflexology body since 1995.
She has been teaching therapies since 1999 and has the City and Guilds 7407 Stage 1 and 2 teaching Certificate and the A1 Assessors Award qualifications
Some testimonials
Stress
Suzy has a calm and relaxing aura, encourages you to start cooking more rather than eating convenient foods. It is healthier, cheaper and passes on your knowledge to family and friends. Realising you can make time for yourself and the Reflexology treatments. An experience not to be missed.
C.H.
Lower back and neck
I love to receive reflexology off Suzy. On the occasions I received it I felt very relaxed and niggling pain both in my lower back on one occasion and neck on another were also improved. I also felt more energetic the next day. Definitely recommend it.
A.L.
Stress
Suzy has taught me a lot about nutrition. Also reflexology is very relaxing after a day at work and helps my body. As a result of seeing Suzy regularly I am much healthier, more relaxed and have more energy. I have no hesitation in recommending Suzy to others so that they too may benefit.
J.M.
Fibromyalgia
I first met Suzy Sherratt some 10 years ago when I flirted with the idea of Reflexology having had a taster session whilst visiting the Harrogate Exhibition Centre. I felt immediate health benefits and feeling so much better continued to visit Suzy for reflexology on a somewhat erratic basis.
A few years later following a particularly stressful year I developed Fibromyalgia which is extremely painful and debilitating. After attending various consultants I was advised that there were no known cures on the NHS and my best route was that of complimentary medicine. I contacted Suzy and after a careful investigation of my symptoms, diet and lifestyle Suzy set me on the road to recovery. I followed the nutritional advice and changed my hectic lifestyle. Over time the programme was adjusted as I responded and I still have it very much under control. I cannot thank Suzy enough for the significant difference she has made to my quality of life.
I feel Suzy has touched my life in many ways and introduced me to a different way of thinking that has really shaped my journey for which I am extremely grateful.
M.M.